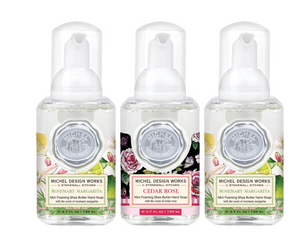 These gift sets are the perfect way to experience our luxurious hand creams made with shea butter and other natural ingredients.
Pink Grapefruit: This fragrance-driven collection showcases one of our all-time best-selling fragrances–zesty Pink Grapefruit. A natural, bright scent for the kitchen, it works perfectly in the powder room as well.
Fresh Avocado: The scent of Fresh Avocado is natural and relaxing in this fragrance-forward collection. Avocado is known for its moisturizing and soothing properties and our luxurious products are no exception.
Earl Grey Tea: For this fragrance-driven collection, the art reflects the fragrance. Both feature the natural, soothing, almost mystical qualities of tea.