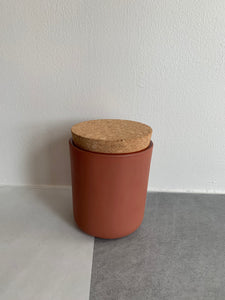 Each candle is hand poured using American grown soy wax infused with phthalate free premium fragrance oils with a braided cotton wick. 
Each vessel is individually hand poured using high quality concrete and can be reused after. 
Candle care: Always trim your candles to 1/4 an inch before every burn. Always allow your candle to reach full melt pool. Limit the length of each burn to no more than 4 hours at a time.